What is Tirzepatide?
In recent weeks the new type 2 diabetes drug Tirzepatide has been hitting the headlines in the UK, but is it something we should be taking too much notice of?
Tirzepatide is the drug name for the Mounjaro product, which is a recently licensed type 2 diabetes medicine that has been approved by the Food and Drug Administration (FDA) in the US.
In clinical trials it has returned strong results for weight loss with participants achieving an average weight reduction of 21.4%.
When compared with the results of Novo Nordisk's clinical trials for Wegovy, Tirzepatide has returned some very strong results verses Novo Nordisk's Semaglutide.
However, the medication is not licensed for use in the UK and there are no immediate plans for this to enter the UK market.
Whilst it may be discouraging that tirzepatide isn't available in the UK yet, there are a number of licensed, effective weight loss medications that are available and are effect treatment options.
---
How does Tirzepatide work?
Tirzepatide is a novel first-in-class drug that is used to treat type 2 diabetes and licensed in the US. The tirzepatide drug is a dual glucose-dependent insulinotropic polypeptide (GIP) and GLP-1 receptor agonist. GIP and GLP-1 are hormones called incretins that are released by the intestines.
Both GIP and GLP-1 increase the production of insulin, with GLP-1 promoting a feeling of fullness and delaying stomach emptying and controlling appetite.
GIP has an effect to reduce fat accumulation, increases bone formation, increases glucagon production, and reduces acid secretion in the stomach.
The combination of GIP and GLP-1 agonists makes tirzepatide a unqiue and very effective medication.
The medication is administered as a once weekly subcutaneous injection into the midriff, upper arm or thigh.
The medication is titrated on a 5mg, 10mg and 15mg dosage dependant on blood sugar and the propensity for side effects from a patient.
What does the future hold for Tirzepatide?
Eli Lilly plans to pursue an expedited approval for use as an obesity treatment following the strong results and approval for use as a type 2 diabetes medication.
The use of Tirzepatide as an obesity medication will expand its reach as a weight-loss medication and it will be accessible to more patients.
At this stage it is understood that Eli Lilly are unable to comment on Tirzepatide's future availability as an obesity medication, but the firm recognizes that the obesity crisis drives a need for potential new treatments for this chronic disease.
Eli Lilly will be required to obtain licenses for Tirzepatide in the relevant countries and with the appropriate agencies before the medication will be available to patients.
When will Tirzepatide be available in the UK?
As of June 2022 we do not know what the future plans are for Tirzepatide and a UK launch. It is likely that the US market will be used as a test for the future of Tirzepatide, first as a type 2 diabetes medicine then as an obesity medicine to assist weight loss. Eli Lilly is a well established global pharmaceutical manufacturer and the company will see no reason not to access other markets if Tirzepatide continues to show good support for weight loss and the relevant authorities are happy to license the drug for that purpose.
There isn't a fixed timeline for the launch of medicines in the UK market and this is determined by the manufacturer and then the MHRA's time to grant a license. Typically the MHRA will seek to make a decision on a license within 150 days of an application. On this basis it is unlikely that the UK will see Tarazepide available until late 2023 at the earliest and this may only be as medication for type 2 diabetes.
I need to lose weight
Losing weight isn't easy, it takes time, discipline and patience. For many people weight loss consists of diet and exercise, but for a growing number of people diet and exercise isn't effective enough, with ongoing health issues getting in the way of weight loss.
At PrivateDoc we offer a medicated weight loss service, using licensed products, under the supervision of qualified doctors experienced in weight management and the prescribing of the appropriate medications.
Our service is only available to patients that are clinically obese and have a BMI of 30 or more to commence treatment. Typically diet and exercise will have failed to deliver weight loss results and patients will benefit from medication to assist with weight loss.
To find out more about our weight loss service and how to lose weight in a sustainable way, please follow the link below.
How it works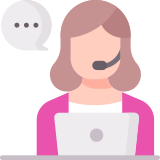 02.
Get personalised care
We'll provide you with a tailored treatment plan from a UK registered doctor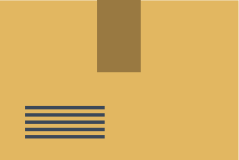 03.
Get next day delivery
Receive genuine medication shipped discreetly to your door
Did you know?
Over 40% of the population has tried to lose weight at some point in the last 5 years – so you're certainly not alone