Hormone
Replacement
Therapy (HRT)
the menopause can be tough, but help is at hand
Calm the symptoms and get back to feeling like you again
Licensed pharmacy, UK registered doctors
No doctor's appointment needed
Expert diagnosis in as little as 4 hours
Next day delivery
Hormone Replacement Therapy (HRT)
The menopause is a normal part of aging for women, and it is important to note that it is not a disease or disorder. The menopause is a period of transition, and some women can experience menopausal symptoms that disrupt normal life.
Hormone Replacement Therapy (HRT) is a treatment designed to relieve the symptoms of the menopause by replacing the hormones that are at a lower level during the menopause process.
Let's take care of it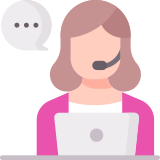 02.
Get personalised care
We'll provide you with a tailored treatment plan from a UK registered doctor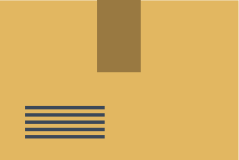 03.
Get next day delivery
Receive genuine medication shipped discreetly to your door
Frequently asked questions about Hormone Replacement Therapy (HRT)
What is the benefit of HRT?

The main benefit of HRT is that treatment can help relieve most of the common symptoms of menopause such as :

Night sweats
Hot flushes
Mood swings
Vaginal dryness
Reduced sex drive

Can HRT ease the symptoms of the menopause?

For some women HRT can ease the symptoms of the menopause and reduce the severity, particularly if the symptoms are unpleasant.

For most women the symptoms of menopause pass after a few years as the process concludes, however the duration of the menopause varies between people.

What sort of treatments are available for HRT?

There are a variety of HRT treatments available on prescription, with patches, tablets and gels being commonplace.
Meet our team
PrivateDoc is happy to introduce you to some of our leading UK licensed clinicians who will be supporting you through your HRT journey.