Oral
contraception
receive your regular
contraceptive pill
conveniently from us
We take the hassle out of your repeat prescription
Licensed pharmacy, UK registered doctors
No doctor's appointment needed
Expert diagnosis in as little as 4 hours
Next day delivery
Oral Contraception
Oral Contraceptive pills, also known as the pill, are the most popular form of regular contraception available and have been proven to be almost 100% effective at preventing pregnancy. For over 3.5 million women worldwide they are the preferred form of contraception.
In the UK alone there are around 30 different brands of contraceptive pills to choose from, with different women preferring one brand over another for their circumstances. Many of the contraceptive pills available can be used to treat painful periods, heavy periods, premenstrual syndrome and endometriosis. Diannette is also known to be effective in controlling bad cases of acne in women.
Let's take care of it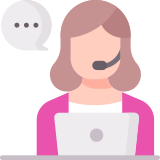 02.
Get personalised care
We'll provide you with a tailored treatment plan from a UK registered doctor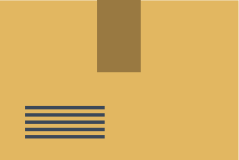 03.
Get next day delivery
Receive genuine medication shipped discreetly to your door
Frequently asked questions about oral contraception
How does oral contraception work?

Oral contraception is very effective at preventing unwanted pregnancy and they are the most successful form of contraception available.

The pill is easy to take and it must be taken at the same time daily. Most pills require a full month of use, a pill daily for three weeks followed by a week's break, before they can be relied upon for birth control. A woman will take the pill at the start of her menstrual cycle. The effectiveness of the pill is affected if a woman does not use it correctly.

Most contraceptive pills use a combination of oestrogen and progestogen, which is why it is often referred to as the combined pill, and it protects against pregnancy in the following ways:

Thickening the mucus in the cervix, making it more difficult for sperm to reach an egg
Altering the lining of the womb and making it less prone to allow an egg to embed itself and commence development
Preventing ovulation during the menstrual cycle

Other uses for oral contraception

Oral contraception can also be prescribed for a variety of health reasons in addition to being used for effective contraception. Further uses include making bleeds regular, lighter and less painful; reducing the risk of cancer to the ovaries, colon and breasts by up to 35% and protecting against pelvic inflammatory disease.

Oral contraceptive pills from PrivateDoc

You can take control of your contraceptive measures by completing an online consultation today at PrivateDoc. Our service is completely confidential and secure and you will only be prescribed medication when it is safe to do so.

PrivateDoc consultations are free and you are under no obligation to buy any medication that is prescribed. For you convenience we allow you to pre pay for your medication when you submit your personal consultation, this is not an order and you will not be charged until the doctor authorises a prescription.

You should always take additional precautions with a new partner as the use oral contraceptive pills does not protect you from the risks of unprotected sex such as sexually transmitted infections (STIs) and HIV.

Can birth control pills affect your Cholesterol?

Birth control pills are widely acknowledged as effective and safe for the majority of women. However, according to recent research conducted by Planned Parenthood, combined oestrogen and progestogen contraceptive pills provide other benefits.
Meet our team
PrivateDoc is happy to introduce you to some of our leading UK licensed clinicians who will be supporting you through your Oral Contraception journey