Stop smoking meds

prescribed online, delivered discreetly to your door

We will recommend a personalised treatment plan for you
Smoking is the leading cause of preventable death and disease in the UK and harms almost every organ of the body1
The popularity of smoking has steadily declined since the mid-1970s when the health impacts became more well known1. In 2018 smoking was the cause of death for 77,800 people2 and links directly to over 25 different diseases and health problems, affecting almost every organ of the body.
The main harms from smoking are due to inhalation of smoke and chemicals rather than addiction to the nicotine itself. There are more than 7000 chemicals in a single cigarette, 250 of those are known to be harmful and almost 70 are cancer-causing.3 Understanding the impacts that smoking can have on your health and the health of those around you, can drive your determination to quit.
Smoking is highly addictive and a habit that is not easy to kick. It requires will power and the support of those around you. Many people continue to smoke, not because they want to, but because they struggle with the addiction and are unable to give it up. You are much more likely to quit smoking if you seek professional help and taking medicine like Champix can more than double your chances of quitting.
We are here to guide you through your quit smoking journey to help make this attempt a success.
Stop smoking treatment
Champix tablets are one of the most effective treatments to help quit smoking and have been shown in trials to be more effective than any type of treatment, including compared to nicotine patches, gum etc.4 If you use Champix to help give up smoking, you could be twice as likely to succeed as you would with will power alone.5
Completing the 12-week treatment course of Champix can increase your chance of quitting by more than 10 times, compared to only completing up to 2 weeks of treatment.6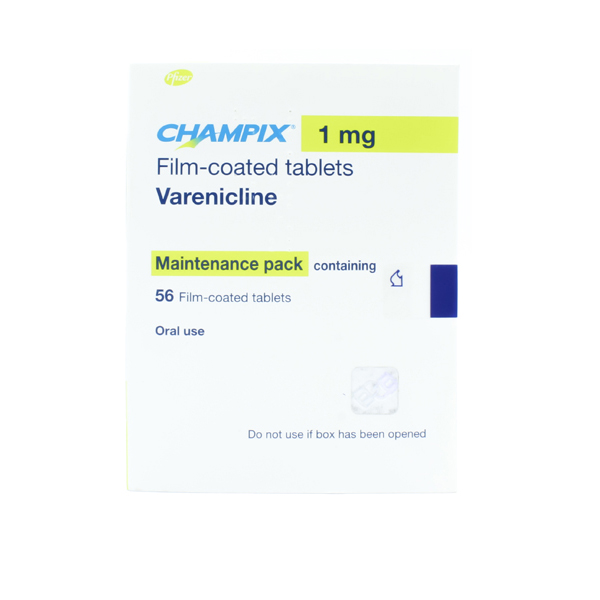 Let's take care of it

01.
Complete an online visit
Tell us about your medical history and symptoms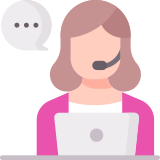 02.
Get personalised care
We'll provide you with a tailored treatment plan from a UK registered doctor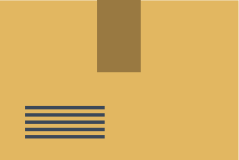 03.
Get next day delivery
Receive genuine medication shipped discreetly to your door
Frequently asked questions about stopping smoking
What type of smoking cessation treatment do you offer?

The only smoking cessation treatment that we offer is Champix, this is because it is well known to be a very successful medication available. It can work in 2 different ways to help you to quit: firstly, it reduces your nicotine craving, similar to how nicotine replacement therapy (NRT) works and secondly, it blocks the rewarding and reinforcing effects of smoking.

What are the health risks of smoking?

Smoking is responsible for many serious health problems and long-term terminal illnesses, that could affect you but also the people around you who passively inhale smoke. As many as 50% of smokers will die from a smoking related disease.7

Some of the other health conditions that smoking may cause include:

Cancer of the lungs, throat, mouth, liver, bladder, kidney, stomach and the cervix in women
Chronic obstructive pulmonary disease (COPD)
Stroke and heart disease
Stomach ulcers and acid reflux
Impotence in men
Infertility
High blood pressure
Kidney failure
Asthma

What are the benefits of quitting smoking

The great news is that you will get some of the health benefits of quitting smoking begin as early as after your first day of quitting8

After 1 day – your pulse rate will return to normal, circulation will start to improve, and your lungs start to clear out smoking debris
After 48 hours – all traces of nicotine will be removed from your body and your smell and taste will start to improve
By day 3 – your breathing may feel easier and energy levels may increase
At 3 months – coughs, wheezing and breathing problems start to improve as lung function increases by up to 10%
After 1 year – your risk of heart disease is about half compared with a person who is still smoking

What is the best way to quit smoking?

Some people can quit smoking by going 'cold turkey'. This means that they stop smoking and don't use any nicotine replacement, prescribed medication or other therapy to ease the withdrawal symptoms. While this technique can work for some, it is notoriously difficult to do and many people find they need some extra support.

You're three times as likely to quit successfully if you use a combination of stop smoking medicine and specialist help and support such as from your local Stop Smoking Service.9 So don't hesitate if you need extra support to quit smoking; it is a highly addictive habit that can be very difficult to break, especially if you are a heavy smoker or have smoked for a long time.

What options are there to help me quit smoking?

There are many ways to quit smoking and often it will take more than one attempt for you to quit successfully. It is important to find the right support for you. Other methods can include NRT, holistic therapies such as hypnosis or acupuncture, or other prescription treatments. Finding the right approach for you is important when quitting smoking.

How does prescription-only medication help you to quit smoking?

You may find giving up smoking difficult, particularly if you have tried and failed before. In addition to the nicotine cravings, your day-to-day life will be a key factor in the success of giving up and sometimes you may need additional support to aid with the withdrawal process.

Prescription medication can be used to ease the craving to smoke, by reducing the pleasure gained when smoking and by influencing the receptors in the brain that create the cravings. You may double or even quadruple your chance of quitting smoking, compared to those who quit with will power alone, if you use a prescription medication.

Champix is a prescription-only medication that works to stimulate the nicotine receptors in your brain, relieving your cravings and suppressing your withdrawal symptoms. If you start smoking again when on this medication it will suppress the effects of the nicotine.

Will I get nicotine withdrawal symptoms?

The nicotine in cigarettes is highly addictive, so when you stop smoking, your body begins to crave more nicotine. You will feel withdrawal symptoms soon after reducing the amount you smoke or quitting altogether.

Typical symptoms include:10

An urge to smoke
Irritability
Anxiety
Difficulty concentrating
Restlessness
Sleep disturbances
Decreased heart rate
Increased appetite or weight gain10

These symptoms can be alleviated by using varenicline (Champix). Over time these symptoms will decrease as you remain smoke-free.

Can I have the odd cigarette while I'm on treatment?

You need to start taking your Champix tablets 1−2 weeks before you quit smoking. When you start your treatment, you will set a quit date, between day 8 and day 14 of treatment. This is the date that you will stop smoking all together.

If you are unable, or unwilling, to give up on your agreed quit date, you can choose an alternative quit date within 5 weeks of starting treatment. Or, you can choose to reduce smoking during the first 12 weeks of treatment and quit by the end of that treatment period. You should then continue to take Champix 1 mg twice daily for a further 12 weeks, resulting in a total of 24 weeks of treatment.

You will find that Champix reduces the enjoyment that you get from smoking. You can discuss treatment schedules with your doctor.

Does taking Champix make it easy to quit?

Champix makes it easier to quit because it reduces the enjoyment that you get from smoking. However, it will still take willpower to kick the habit for good. To make your quit attempt a success get the support of your friends, family and colleagues. Often people who want to quit smoking also decide they want to get healthier, so change their diet and start exercising too. Just be careful that you don't take on too much at one time and set yourself realistic targets.
Meet our team
PrivateDoc is happy to introduce you to some of our leading UK licensed clinicians who will be supporting you through your quitting smoking journey.
Did you know?
Over 60% of the 7.4 million UK smokers want to quit their habit1