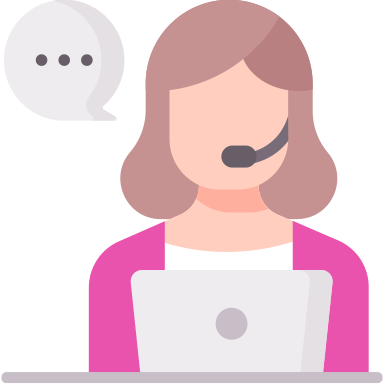 We're here to help
We pride ourselves on delivering an excellent service and really taking care of our patients and our customer care is a huge part of that, enabling us to answer your questions to provide you the best service.
Our team looks forward to hearing from you.
Opening hours
Our customer service opening times are Monday to Friday, 9am to 5pm. We aim to respond to you as soon as possible, within 24-48 hours.
Medical Emergencies
If you have a medical emergency or an urgent medical matter, please call 999, NHS 111 (or NHS 24 from Scotland).
Worried about Coronavirus (COVID-19)?
To get information about coronavirus please visit NHS.UK on the link below.
https://www.nhs.uk/conditions/coronavirus-covid-19/
Treatment Plans
If you're looking to contact your prescriber for an appointment as part of your treatment plan you can do so from the main treatment plan. Just look for the appointment booking widget and follow the simple instructions to select a time and service.
Care you can count on
We make your medication simple. We understand our patient's needs and we keep our service simple and transparent in order to help you when you need it most.
We are CQC registered with UK licensed GPs and a 5- star service as standard.
You can find some of our reviews here:
Get Started