How PrivateDoc is regulated
The UK has a comprehensive legislative and regulatory framework in place to allow medicines to be prescribed safely online by trusted providers. We recommend that you always use regulated providers when obtaining prescription medications online.
You can check PrivateDoc's credentials with regulators on the list of links below.
Inspected and Rated
Registered with the Care Quality Commission
PrivateDoc Limited registered with the Care Quality Commission (no. 1-429741111) to provide prescriptions online. Registered provider address Unit 7, Wharfside House, Prentice Rd, Stowmarket IP14 1RD
The regulations ensure high standards, accurate information, careful checks are carried out, patient safety, and genuine medicine is dispensed.
Our doctors must act in your best interests at all times, by law.
Read CQC advice on choosing an online healthcare service.
Registered internet pharmacy
Registered pharmacy
PrivateDoc Limited has contracted with Omnicare Pharmacy as it's exclusive Registered pharmacy provider.
Omnicare Pharmacy Limited in West Lothian is registered with the General Pharmaceutical Council (no. 1107567).
PrivateDoc Limited is a UK company
PrivateDoc (www.privatedoc.com) is owned and operated by the UK company PrivateDoc Limited registered with Companies House (no. 07466982) and is subject to UK company law.
Registered office: Unit 7, Wharfside House, Prentice Rd, Stowmarket IP14 1RD.
Telephone: 0333 358 0200
Additional checks
ICANN
The www.privatedoc.com domain name is registered to PrivateDoc Limited at ICANN (the registration body for COM domain names).
Godaddy secured
Godaddy confirm the identity of www.privatedoc.com and that this website encrypts data during transmission, is free of malware, and is regularly scanned for vulnerabilities, and that PrivateDoc Limited is validated as a legal business.
PCI data security
www.PrivateDoc.com is tested quarterly to ensure that high security standards are maintained, which significantly reduces the risk that the site will be compromised and sensitive data will be accessed. Please note that the PrivateDoc website does not store user's payment card details.
Our doctors
Dr Ruchira Karunadasa

MB BS - GP

Chief Medical Director

GMC Number 6054459
PrivateDoc doctors are GMC registered and experienced GPs working in the NHS.
Our Doctor's GMC status can be checked on the General Medical Council website by entering their GMC numbers or following the links provided.
They are all trained in providing prescription medicine online.
The doctors are individually responsible for the prescriptions they issue. Registered pharmacists, provided by our partner Omnicare Pharmacy, are responsible for dispensing.
Details of our clinical and administrative staff.
Patient survey results 2021
Did you find the information provided on the PrivateDoc website easy to find and understand?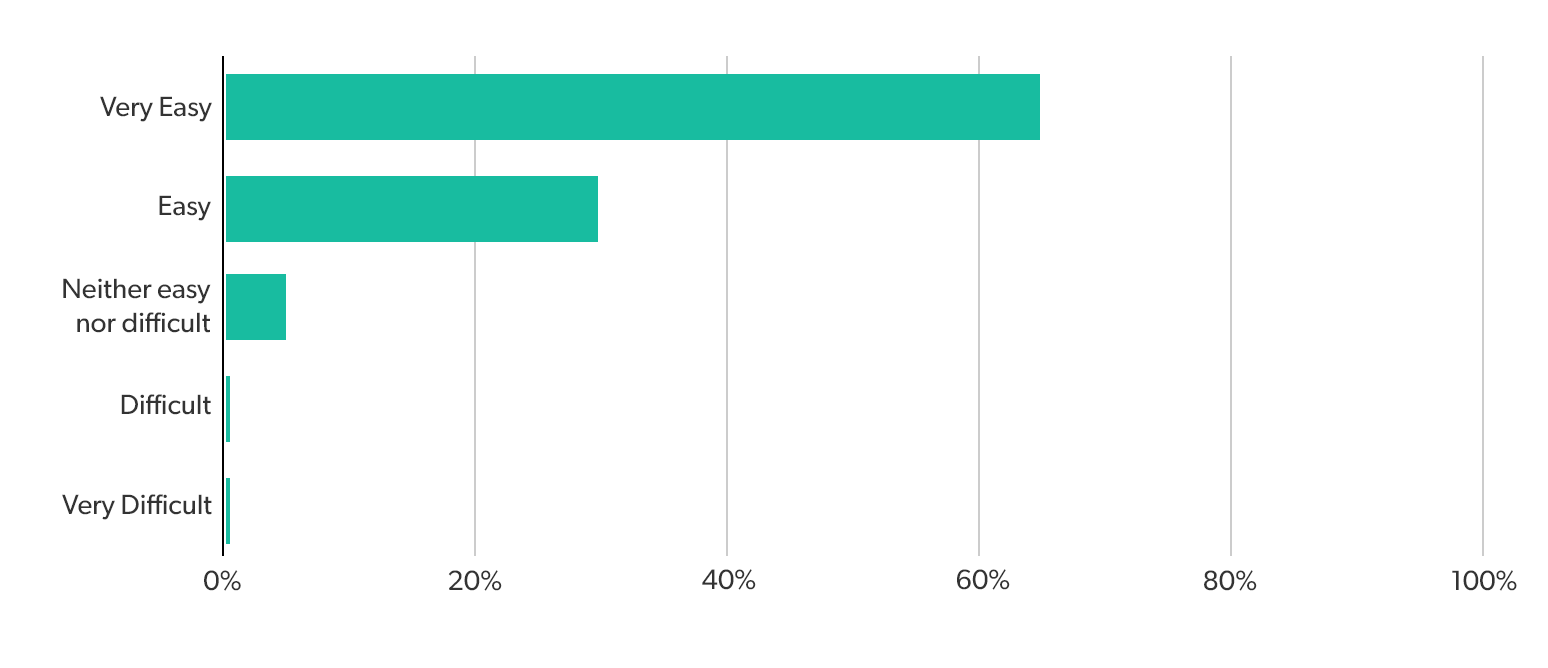 Complaints
If you wish to contact us for any other reason, including because you have any complaints, you can contact us by telephoning our customer service team at 0333 358 0200 or by e-mailing us at [email protected].
We aim to acknowledge all formal written complaints within five working days of receiving them, with a view to providing a full response within 20 working days of receipt of the complaint.
What if I am not happy with the response to my complaint?
Should you be unhappy with the response you received, please let us know that you are still not reassured and explain why. The person who provided you with a written response will try and resolve any continuing concerns.
What if I am still unhappy?
If you're unhappy with the result of your complaint from this service you can appeal to the Independent Sector Complaints Adjudication Service (ISCAS). ISCAS adjudication is only designed to be used once all stages of the complaints process have been exhausted.

Independent Sector Complaints Adjudication Service,
100 St Paul's Churchyard,
London
EC4M 8BU

Phone: 020 7536 6091

Email: [email protected]
Web: www.iscas.org.uk
LegitScript
LegitScript has reviewed this website as part of LegitScript's certification program, and has determined that it meets their standards for legality, safety and transparency.
LegitScript Certification is known throughout the online advertising and payment sectors.