Hit hair loss
head on
our complete range keeps you at your best
Regular treatment with plans to suit you and your specific needs
Licensed pharmacy, UK registered doctors
No doctor's appointment needed
Expert diagnosis in as little as 4 hours
Next day delivery
Complete hair care range
We are pleased to bring you the complete hair care range from Sons, to hit hair loss head on. Existing patients can continue to be supported with Sons Finasteride, which is the same as the generic treatment previously provided by PrivateDoc on prescription. Our Sons Bundles offer complete care to suit different degrees of hair loss, carefully created in monthly treatment options.
Let's take care of it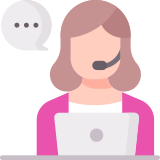 02.
Get personalised care
We'll provide you with a tailored treatment plan from a UK registered doctor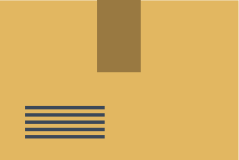 03.
Get next day delivery
Receive genuine medication shipped discreetly to your door
Find out how PrivateDoc can help with your hair loss
A survey by the NHS in the United Kingdom suggests that 25% of men being to lose their hair before they are 30 years of age
Hair loss is very common in men and sometimes caused by reasons such as stress, illness, certain medical treatments, cancer treatment or iron deficiency. However, what you may be experiencing is commonly described as male pattern baldness, or androgenetic alopecia. This type of hair loss can affect you at any time after puberty, but becomes more common with age, and is thought to affect half of men over the age of 501.
Hair loss, or more specifically male pattern baldness (androgenetic alopecia), is caused by a combination of genetic and hormonal factors. Meaning often this is inherited from one or both of your parents. Your body produces a hormone called dihydrotestosterone (DHT). This potent hormone is produced from testosterone and causes changes in the hair follicles on your scalp. Your hair, produced by the affected follicles, becomes smaller in diameter, shorter in length and lighter in colour until the follicles shrink completely and stop producing hair.
The good news is that male pattern baldness will not harm your physical health, but it can affect your self-confidence. There are many treatment options available, including surgical, so, it is important to find the right treatment for you.
Frequently asked questions about hair loss
Are you still providing Finasteride on prescription?

PrivateDoc continues to provide Finasteride on prescription, this is available as Sons Finasteride and is a generic form of the drug. Sons Finasteride is the same as the unbranded generic treatment that we have previously provided. For patients in treatment, you will not notice any changes in efficacy, only the packaging has changed.

Are you still providing Avodart on prescription?

Avodart is an off-license prescription treatment for hair loss. PrivateDoc will continue to provide Avodart as an off-license treatment where patients are happy to receive the product on an off-license basis.

What are the Sons bundles for?

PrivateDoc has partnered with Sons to bring a complete hair care and hair retention range to our service. The use of these products has been proven to be effective in combination to reduce the effects of hair loss and even promote regrowth. The degree of hair loss will determine the most appropriate bundle to use. Many men find that the combination of a shampoo, finasteride, biotin and minoxidil spray provide the most effective treatment to manage hair loss and promote regrowth.

How effective are hair loss treatments?

Hair loss treatments are not guaranteed to be 100% effective however clinical evidence has shown that treatments do work for many men improving hair loss and even regrowing hair. In men under the age of 40 Minoxidil has been proven to work of 2 of every 3 men that use the product when they have recently started to lose their hair3. Finasteride has been found to slow down or stop hair loss in almost 90% of men with two-thirds of these men experiencing a regrowth of hair through Finasteride use.

Can I stop the treatment once my hair is restored?

Whilst hair loss treatments are very effective, they do not cure the condition, and this means that once you stop taking or using the treatment the effects of the treatment will gradually reverse and the hair loss will commence again. Some men choose to let this happen later in life as they have adjusted to the fact that they are losing their hair. For other men, they choose to keep using the treatment in order to keep their hair loss under control.

Are there any side effects of the treatment?

As with all medication, you may experience side effects with hair loss treatments. These are outlined in each of the individual treatment summaries. The more common side effects of Minoxidil are headache, itching and dermatitis. 5-alpha reductase inhibitor treatments affect fewer than 1 in 100 men and may include difficulty in getting an erection and reduced sex drive.

What are the alternative treatments for hair loss?

Some men will choose to not treat hair loss and this is always an option. Other alternatives to medical treatment include hair transplants, scalp reduction surgery, or wearing a wig. More information is available on the NHS hair loss information page4. Many men, including celebrities, now also take the approach of shaving off all their hair, rather than have thinning hair.

Can you get hair loss treatment over the counter?

Minoxidil is the only clinically proven treatment to buy over the counter. We have bundled this treatment in our Sons Non-Prescription bundle which comes with biotin vitamin and a topical shampoo.

How does my order arrive?

We understand the last thing you want is for your neighbours to know what is arriving at your door, which is why all our medicines are sent in discreet packaging, via DPD or Royal Mail. If we prescribe your medication before 1pm, your order will be shipped the same day. We provide you with a tracking number so you can track your parcel right to your door.
Meet our team
PrivateDoc is happy to introduce you to some of our leading UK licensed clinicians who will be supporting you through your hair loss journey.
Did you know?
Half of all men over the age of 50 experience hair loss1