PE meds

prescribed online, delivered discreetly to your door

We will recommend a personalised treatment plan for you
PE is a common problem, and it may affect up to 1 in 4 men.1 Occasional episodes of PE are common, but if it is becoming more frequent and occurring at least 50% of the time, you may benefit from treatment.
PE can also be present alongside other types of sexual dysfunction, such as erectile dysfunction, but this cannot be treated at the same time.
The simplest description of PE is that a man orgasms (ejaculates) too quickly during sexual intercourse2. There is no standard time of how long you should be able to have sex before ejaculating. Despite common misconception, studies have shown the average time is around five and a half minutes.2,4 You should remember, it is not how long it lasts, but what feel right for you and your partner.
There are several different possible causes of PE. For instance, PE that always been a problem, sometimes described as primary PE, could be due to having a traumatic sexual experience at an early age, a strict upbringing and beliefs about sex or a biological cause such as increased sensitivity. PE that has recently started happening where previously there has been little or no issue, described as secondary PE, could be due to a physical cause such as alcohol and drugs or prostate or thyroid problems. Secondary PE can also be caused by physiological factors such as anxiety and depression, stress or relationship problems.
Whatever the cause of your PE, it can be effectively managed by medical treatment, self-help or behavioural techniques or a combination of both4.
Premature ejaculation treatment
Priligy is a prescription-only treatment for men experiencing premature ejaculation (PE). It is a short-acting selective serotonin reuptake inhibitor (SSRI) and contains the active ingredient dapoxetine. It has been available in the UK as a licensed treatment since 2013 and is not usually available on an NHS prescription. It is available as 30mg and 60mg tablets.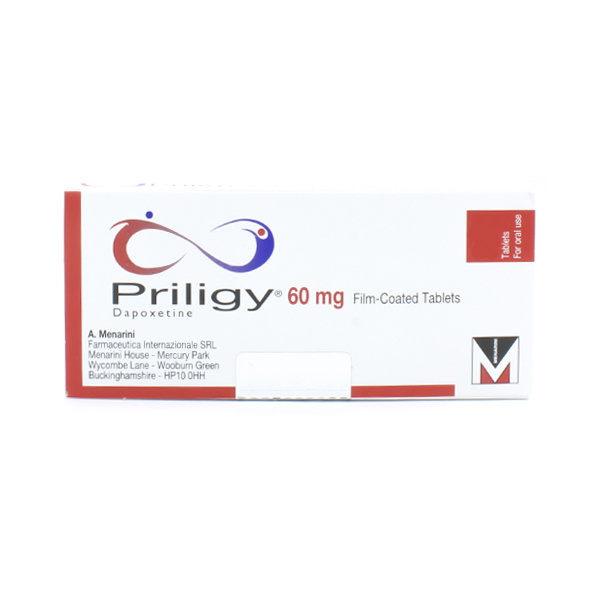 Let's take care of it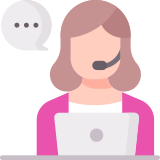 02.
Get personalised care
We'll provide you with a tailored treatment plan from a UK registered doctor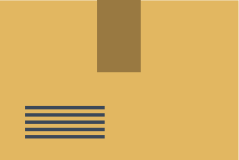 03.
Get next day delivery
Receive genuine medication shipped discreetly to your door
Frequently asked questions about premature ejaculation
I'm not sure how long I'm supposed to last, so how do I know if I'm experiencing premature ejaculation?

There isn't a straightforward answer to this, premature ejaculation (PE) can mean different things to different people. In an NHS study of 500 couples, the average length of time of penetrative sex before ejaculation was five and a half minutes4. This is just an average, it's quite normal to last longer or less than this. If you and your partner are happy with how long you last and the satisfaction you experience from sex, it's not important to worry about how long others spend. Our doctors can carry out a consultation to help you decide if you would benefit from treatment.

If my premature ejaculation is resolved, will this also cure my erectile dysfunction?

PE and erectile dysfunction (ED) are two different issues that need to be treated individually. ED should be treated first. Medical treatments for ED and PE should not be combined.

Could my premature ejaculation be a sign of something more serious?

PE can be caused by several issues, many of which can be resolved over time or managed effectively. The important thing is that you are now taking steps to address it. As part of your consultation with our doctors, you will be asked some questions to make sure it is safe and appropriate, to treat your PE. If our doctors are concerned about any aspect of your health, we will advise you appropriately and may refer you back to your doctor.

How long after starting a course of tablets will I start to see results?

Your treatment for PE will only be taken when needed, not as a course of continuous treatment. The tablets should be taken between 1-3 hours before you expect sexual activity to happen. You shouldn't take again until you are next anticipating sexual activity. Never take the tablets more than once in a day or any 24-hours.

Are there any side effects of the treatment?

As with all medication, there are side effects which you may experience with PE treatment. The most common side effect you may experience is to feel faint, especially when you stand up, although there are steps you can take to help minimise this. You can read more about this, and other possible side effects on the 'FIND OUT MORE ABOUT PRILIGY' link above.

What are the alternative treatments for premature ejaculation?

Priligy is the only licensed medical treatment for PE in the UK. Other non-medical self-help techniques are listed below which you may wish to try first. Although you may find using these techniques in combination with treatment gives you the best results.

Start/stop
This is a technique where you bring yourself almost to the brink of an orgasm but then stop for about 30 seconds. You can do this during sex or alone when masturbating. Aim to start and stop 3 to 4 times before you ejaculate.

Squeeze
Similar to the start/stop technique, as you feel that you are close to orgasm, you or your partner squeezes the head of your penis until you lose you erection. Then, when you're ready, you can begin again; this can be repeated a few times before allowing yourself to orgasm.

Taking breaks and thinking of something else is a classic technique that could be very effective for you. You may also find that masturbating an hour or two before sex can also help you last longer. A thicker condom that reduces sensation may also be effective. You could try some different positions, as you may find that affects how long you last.

If I don't have premature ejaculation can I still take Priligy to make me last even longer?

No, PE treatments have only been shown to be effective in men who are experiencing PE. You may find that some of the self-help techniques in the answer above for men experiencing PE may be of some benefit.

How does my order arrive?

We understand the last thing you want is for your neighbours to know what is arriving at your door, which is why all our medicines are sent in discreet packaging, via DPD or Royal Mail. If we prescribe your medication before 1pm, your order will be shipped the same day. We provide you with a tracking number so you can track your parcel right to your door.
Meet our team
PrivateDoc is happy to introduce you to some of our leading UK licensed clinicians who will be supporting you through your PE journey.
Did you know?
Ninety-five percent of men are helped by behavioral techniques that help control ejaculation5