Premature ejaculation (PE) is a difficult topic for many men to discuss with their GP, but studies show that this is a more commonly suffered condition than you may believe.
Priligy is a treatment option for you if you are experiencing Premature ejaculation. It is a selective serotonin reuptake inhibitor (SSRI) that comes in tablet form and delays your ejaculation by increasing your serotonin levels.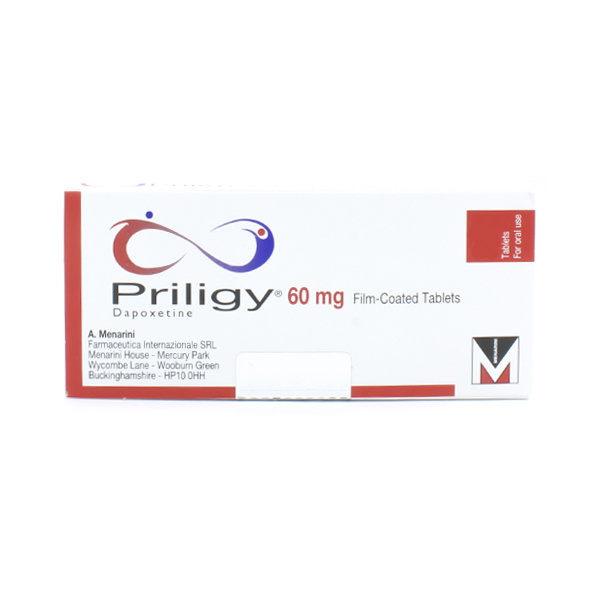 Premature ejaculation (PE) is defined as the inability to complete sexual intercourse as a result of climaxing too early.
Premature ejaculation is a difficult topic for many men to discuss with their GP. There are different estimates about how common PE is, with some studies suggesting it may be nearly 4 in 10 men (39%)1. This variation may be because PE means different things to different men. It may depend on how it affects you personally, as well as how it affects your relationship with your partner.
PE symptoms
All men climax at different intervals but, as a general rule, regularly climaxing in less than 2 minutes is considered to be early by medical experts.
For some men, PE may happen before penetrative sex, but for others, it may be about having intercourse but reaching a climax sooner than they, or their partner, would like.
PE causes
This is a common condition that may be caused by either psychological or physical factors It can also develop as a result of an unhealthy lifestyle.
Common psychological causes include stress, guilt, anxiety, lack of sexual confidence and even depression. Sexual inexperience can also lead to premature ejaculation, however, with gaining further sexual experience, the problem is often resolved by itself.
Physical cause of PE includes neurological and vascular conditions, spinal cord injuries and multiple sclerosis. Even the regular intake of alcohol, drugs and nicotine can harm how your penis functions.
Treatment options
To prevent premature ejaculation (PE) the problem must be diagnosed by your own GP or diagnosed by one of our doctors There are two treatment options available to men suffering with PE and this is either medication or counselling.
Priligy is a premature ejaculation treatment and is available as a private prescription through our online consultation. The medication works to delay your climax by interrupting the neural responses that cause ejaculation.