HRT Shortages: How PrivateDoc can help
Hormone replacement therapy or HRT is an essential treatment for some women that require medication to manage the symptoms of the menopause and the current shortages in medicine supplies are creating a crisis for patients unable to receive their usual treatments. Menopause can be a debilitating
Demand for HRT has risen sharply over the past 24 months and this is one of the reasons why the UK is facing shortages of this medication as of May 2022. Across the wider market we are also experiencing disruption in supply chains, as a consequence of the pandemic, and increased lead times for medicines imported into the UK from Europe due to changes in import processes introduced as part of Britain's exit from the European Union.
This certainly isn't an easy situation to navigate and the government has implemented a HRT Supply Taskforce to implement serious shortage protocols (SSPs) to manage supply issues.
A countrywide issue
Whilst the HRT supply issue is worse in some areas of the UK over other areas, the supply shortage is a countrywide issue. The spikes in supply are a consequence of demand and population density, creating localised shortages and issues with fulfilling prescriptions.
Specified alternatives
The government has issued SSPs to allow community pharmacists to supply specified alternatives to prescribed HRT medicines where it is safe to do so and in consultation with patients, without the need to receive an adjusted prescription from the prescriber.
This allows for greater flexibility for pharmacists to deal with supply issues to enable more people to access the modification they need.
How PrivateDoc can help with HRT supply
PrivateDoc is a leading online clinic in the UK and supplies 1,000s of prescriptions per month to private patients. PrivateDoc's pharmacy partner is constantly monitoring medicinal supply across the country and is able to access the pharmaceutical supply chain as stock becomes available in small quantities.
If you are unable to access your HRT treatment, or you are unhappy with the alternative treatments available to you on the NHS, we should be able to provide a private prescription and medication if our doctor is confident to prescribe for you.
As a private service, PrivateDoc is unable to provide HRT under NHS prescriptions.
Things to avoid in this crisis
Patients are advised not to resort to other methods to acquire their vital medication, even if this appears to be a sound solution to the problem.
Specific examples are sharing medication with a friend on the same treatment or buying medication supplies from 3rd parties that are not licensed to provide medication.
You should always receive medication from a licensed pharmacy that has only ever been dispensed for your use and your use alone.
How it works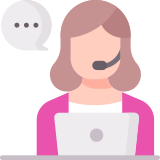 02.
Get personalised care
We'll provide you with a tailored treatment plan from a UK registered doctor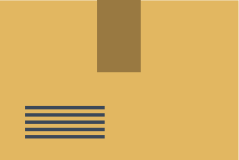 03.
Get next day delivery
Receive genuine medication shipped discreetly to your door