How long does a pack of Mysimba last?
When you first start Mysimba
When you first start Mysimba, a single pack of 112 tablets lasts 5 weeks.
Your medicine should be taken as advised by us. When you take Mysimba you will gradually increase your dose over a four-week period until you reach what is called the maintenance dose. This is the dose at which you will continue to take Mysimba.
You increase your dose as follows:

Get Started
How much does Mysimba cost?
Ongoing maintenance dose (after 4 weeks)
Once you're past the 4-week dose-escalation period and have achieved the maintenance dose, a single pack of 112 tablets lasts 4 weeks.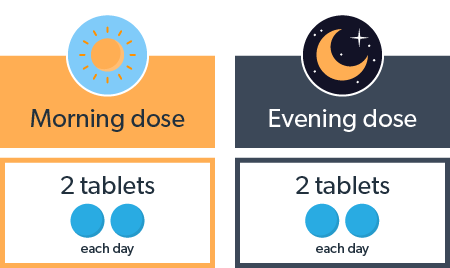 How do I take Mysimba?
You should swallow your tablets whole with plenty of water, with or immediately after food. They are a prolonged-release formulation, so you must never crush, chew or cut the tablets as this will affect the rate at which the active ingredients are released into your body.
The maximum recommended dosage of Mysimba is two tablets twice a day. If you do not lose at least 5% of your body weight after 16 weeks of treatment, your doctor will evaluate if you should continue taking Mysimba.
Always take this medication exactly as your doctor tells you to. You can find full details in the patient information leaflet. Additional information and guidance on Mysimba can also be found at www.mysimba.co.uk.
Mysimba is a prolonged release tablet which is blue in colour. The tablets are round and have NB-890 embossed on one side.
What are the possible side effects of taking Mysimba?
As with all medication, Mysimba can be associated with unwanted side effects. Although generally mild some of these can be more severe which may result in the treatment being discontinued.
Very common side effects (may affect more than 1 in 10 people):
Insomnia
Anxiety & agitation
Headache
Feeling restless
Abdominal pain & constipation
Nausea & vomiting
Joint & muscular pain
Common side effects (may affect up to 1 in 10 people):
Hypersensitivity reactions (e.g. rash, itch)
Reduction in lymphocyte cells count
Depression, irritability & increased energy
Dizziness, vertigo & tinnitus
Tremor
Headache
Tiredness, difficulty concentrating & lack of energy
Watery eyes
Palpitations, hot flushes & excessive sweating
Chest pain
Decreased appetite, diarrhoea
Taste disturbances, dry mouth & toothache
Delayed ejaculation
Fever & chills
Hair loss
Uncommon side effects (may affect up to 1 in 100 people):
Cold sores
Athlete's foot
Swollen glands in the neck, armpit or groin
Excessive loss of body waterj dehydration
Loss of appetite
Increased appetite & weight gain
Abnormal dreams, nightmares
Flushing
Feeling nervous, feeling spacey, tension, agitation, mood swings, hallucinations, confusion, severe suspiciousness (paranoia), disorientation
Loss of sexual desire
Tremor of the head or a limb which increases when trying to perform a particular function
Balance disorder
Loss of memory, mental impairment
Almost fainting
Motion sickness
Ear pain, ear discomfort
Visual disturbances, blurred vision, eye irritation, pain or swelling, increased sensitivity to light
Nasal discomfort, congestion, runny nose, sneezing, sinus disorder
Sore throat, increase in mucus that is coughed up, difficulty in breathing, disorder of the voice, cough, yawning
Fluctuating or increased blood pressure
Pain in the lower part of the abdomen
Burping
Swelling of the lips
Passage of fresh blood through the anus usually in or with stool
Hernia
Passing wind (flatulence), haemorrhoids, ulcer, cavities
Inflammation of the gallbladder
A problem with the spine where supporting disc between two bones (vertebra) bulges out
Jaw & groin pain
A disorder characterised by a sudden compelling urge to urinate, abnormally frequent urination, painful urination
Irregular menstrual cycle, vaginal bleeding, dryness of the female vulva & vagina
Difficulty in getting or keeping an erection
Feeling abnormal or weakness
Thirst, feeling hot
Coldness of extremities (hands, feet)
Increased creatinine levels in the blood (indicating loss of kidney function)
Increased liver enzymes and bilirubin levels, liver disorders, hepatitis
Decreased haematocrit (indicating loss of red blood cell volume)
Acne, oily skin
There are further rare and very rare side effects that occasionally people can experience when taking Mysimba, for complete details about all side effects always read the Patient Information Leaflet.
Did you know?
Over 40% of the population has tried to lose weight at some point in the last 5 years – so you're certainly not alone
Get Started
Let's take care of it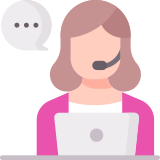 02.
Get personalised care
We'll provide you with a tailored treatment plan from a UK registered doctor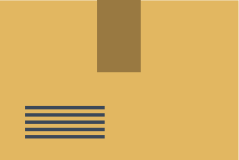 03.
Get next day delivery
Receive genuine medication shipped discreetly to your door