When will Wegovy be available in the UK?
Author : Adeel Arshad MPharm PIP, Pharmacist Independent Prescriber at PrivateDoc (13th April 2023)
Wegovy, the latest weight loss drug, received approval from the Medicines and Health Products Regulation Agency (MHRA) in the UK in September 2021. Despite approval, the UK market is yet to see the launch of Wegovy. Novo Nordisk, the manufacturer of the drug, has faced supply challenges that have led to multiple delays in the launch. However, the latest reports indicate that Wegovy is set to hit the UK market sometime in 2023, pending the resolution of the supply issue.
Stay tuned for updates on the much-anticipated launch of Wegovy in the UK at PrivateDoc.
What is Wegovy and what is it used for?
Wegovy is a medication that is manufactured by Novo Nordisk and is the licensed brand name of the drug semaglutide. Wegovy is a weekly weight loss injection and is intended to aid weight loss, much the same as Novo Nordisk's daily weight loss injection, Saxenda. However Wegovy should not be confused with Saxenda as they are different medications.
Wegovy is a weight loss medication that is intended to help people lose weight. Wegovy is best used in combination with a low-calorie diet and appropriate exercise to create a calorie deficit that aids weight loss.
Wegovy is licensed for use by persons with a BMI of 30 or more, which is classed as obese. Wegovy will also be made available for people with a BMI of 27 or more where they have a weight related health condition also known as a comorbidity.
Is Wegovy the same as Saxenda?
Saxenda and Wegovy are both weight loss injections designed to regulate appetite and aid weight loss. The active ingredients are different between Saxenda and Wegovy and they are similar drugs in that they can aid weight loss, but they are not the same medication.
Saxenda contains the active ingredient liraglutide and Wegovy's active ingredient is semaglutide and both help regulate appetite in patients that use the medication.
Wegovy and Saxenda can not be used together
Will Wegovy be available at PrivateDoc for new and existing weight loss patients?
PrivateDoc will be offering Wegovy as part of the PrivateDoc weight loss treatment range. New patients who qualify for treatment with a BMI of 30 or more will be able to jointly consider the use of Wegovy with one of our doctors to determine if Wegovy is the right treatment option for them.
Existing weight loss patients that are using Saxenda will also have the option to transition over to using Wegovy, rather than Saxenda, if they think that they will benefit from the new treatment.
How much will Wegovy cost patients in the UK?
The pricing for Wegovy has not been announced by the manufacturer Novo Nordisk, which means that there is no pricing information for Wegovy in the UK at this time.
PrivateDoc will be making the product available to patients on the launch date to the UK market and up to date pricing will be available at that time.
Let's take care of it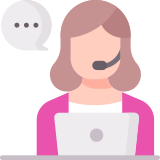 02.
Get personalised care
We'll provide you with a tailored treatment plan from a UK registered doctor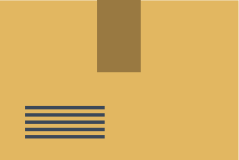 03.
Get next day delivery
Receive genuine medication shipped discreetly to your door
Did you know?
Over 40% of the population has tried to lose weight at some point in the last 5 years – so you're certainly not alone