What is Wegovy?
The Food and Drug Administration (FDA) has approved a new weight loss drug, Wegovy which is aimed to help treat obesity.
Since it's approval, it has become the first weight loss drug to be approved for treatment of chronic weight management since 2014. The FDA will be using higher form of Wegovy's diabetes medication, Semaglutide as a form of weight-loss medication in patients with obesity.
In a statement issued by the FDA, Dr. John Sharretts - the deputy director of the Division of Diabetes, Lipid Disorders, and Obesity in the FDA's Center for Drug Evaluation and Research, said:
Wegovy's approval offers adults with obesity or overweight a beneficial new treatment option to incorporate into a weight management program.
---
What is Wegovy?
Wegovy (semaglutide) is a glucagon-like peptide 1 receptor agonist, to be injected subcutaneously once-weekly. Wegovy is a higher-dose - 2.4 mg - version of the diabetes drug Ozempic (semaglutide).
Essentially, Wegovy is a weight loss drug which comes in the form of an injection. The active ingredient is a synthetic version of a glucagon-like peptide-1 gut hormone that affects the parts of the brain which control appetite and hunger. When used to treat obese patients in studies it was injected once a week.
How does Wegovy work?
Wegovy slows the emptying of the stomach and promotes a feeling of fullness by acting on the brain.
During clinical trials to evaluate the safety of Wegovy when used for treating obesity, participants without diabetes who were prescribed Wegovy lost on average, 12.4% of their initial body weight when compared to a placebo.
Another clinical trial conducted using participants with type 2 diabetes, found those who took Wegovy lost 6.2 percent of their body weight compared to those who received a placebo.
Whilst the medication does have some side effects, data suggests Wegovy has a favorable safety profile when compared to older weight loss medications.
Obesity in the UK
Obesity is a common issue in the UK, with 1 in 4 adults in the UK being obese and 1 in 5 children aged 10-11.
The most widely used method to check if you're a healthy weight is known as body mass index (BMI). Your BMI is a measure of whether you're a healthy weight for your height.
You can use our BMI calculator to work out your score.
For most adults, a BMI of:
18.5 to 24.9

means you're a healthy weight

25 to 29.9

means you're overweight

30 to 39.9

means you're obese

40 or above

means you're severely obese
Wegovy Reviews
Wegovy's initial release is highly anticipated in the UK; with it gaining huge praise in reviews from the media and clinical trials.The Financial review reports it is 'flying off the shelves'due to its ability to reduce appetite in patients.
The pandemic may have played a role in motivating people to lose weight amid evidence that carrying extra pounds can worsen the outcome for Covid-19 sufferers, said Chief Executive Officer Lars Fruergaard Jorgensen. A high demand is expected with positive reviews from launching in the US.
How do I get Wegovy in the UK?
Wegovy is not yet licensed for sale in the UK, however PrivateDoc will be working with the pharmaceutical provider to treat patients with the drug once it is fully approved.
Our current range of weight loss programmes can be found here, which are effective for 85% of patients prescribed.
If you would like to find out more about how we can help you achieve your goal weight, why not start an online consultation with us today?
How it works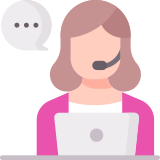 02.
Get personalised care
We'll provide you with a tailored treatment plan from a UK registered doctor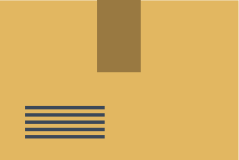 03.
Get next day delivery
Receive genuine medication shipped discreetly to your door
Did you know?
Over 40% of the population has tried to lose weight at some point in the last 5 years – so you're certainly not alone