Mysimba Unboxing Video
After your initial consultation, we'll work out which medication is suitable for you & get you started on your weight loss journey with us.Here's what to expect from unboxing your Mysimba treatment:
When you choose us to help with your weight loss, we help you find a personalised treatment plan that is there to support you.
Our process is easy; simply complete an online consultation with one of our friendly UK based GPs, have your medication selected & approved and then work your way through your treatment plan on our PrivateDoc Patient Portal, with regular check-ins & video guidance, tracking & more.
Packs and prices
Packs and prices
Mysimba 8mg/90mg
Mysimba 8mg/90mg
Prescription included
Starting Mysimba
Mysimba is one of our prescription weight loss treatments which is thought to work due to it's two active ingredients that are thought to be complementary in the way they work. Bupropion helps to reduce your appetite so that you do not feel as hungry and are satisfied with less food.
Naltrexone is thought to curb food cravings, which reduces your desire to eat. This combination is what is thought to support weight loss. Although Mysimba is shown to be effective as a weight-loss treatment and was approved for use in Europe in 2015, it does not have a license for this use by the NHS in the UK so is only available on a private prescription.
When you start your Mysimba treatment you'll receive your first prescription & you'll be advised by your prescriber when to take your treatment. We help you track this and increase your dose over a 4 week timeframe.
We provide care you can count on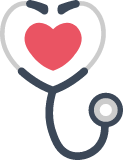 Friendly, expert GPs who specialise in helping you achieve a healthy BMI.

Free online consultation to assess the best treatment method for you.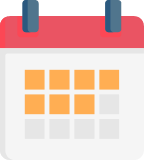 Continued support throughout your treatment with *monthly check-ins with your prescriber.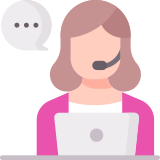 Excellent customer service - all your questions answered!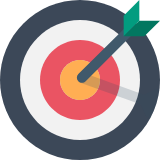 Effective prescriptions to support your weight loss efforts and make achieving your target weight easier.
Did you know?
Over 40% of the population has tried to lose weight at some point in the last 5 years – so you're certainly not alone