What to do if you haven't seen fast results from your weight loss prescription treatment
Not seeing results? Don't quit just yet! Follow these tips for what to do if you're not seeing results from your prescription weight loss treatment.
1. Check in with your prescriber
The first thing to do if you're concerned about your body's response to Mysimba in any way is to check in with your prescriber. We're available to help and will answer any of your questions, offer advice and provide reassurance if you're worried you're not getting the results expected. If after 16 weeks patients haven't lost 5% of their starting weight, PrivateDoc offer a consultation where we can discuss potential different weight loss options.
2. Are you using the medication correctly?
When we start any of our patients on a treatment plan, we send full guidance on how to take the medication. If you're not seeing results, double check you are following the guidance on how to take your medication. Treatment doses start low and gradually increase to the maintenance dose over a number of weeks. Many patients will need to wait till they are on the maintenance dose before they start to see results. If you're confused at all you can find all the relevant information within your treatment plan, via our app The PrivateDoc Patient Portal or you can reach out to our team at any time who will respond within 24 hours.
3. Do you need to make other lifestyle changes?
Prescription weight loss treatments work by altering hormone levels which affect hunger and satiety, however they need to be used alongside healthy lifestyle changes. If you're not achieving the results set out in your treatment plan, why not try reflecting on whether you have made the right lifestyle changes elsewhere. Are you getting 30 minutes of exercise at least 3 times a week? Is your diet healthy? Are you sticking to a calorie deficit diet? If you're unsure about any of these, try making some changes to your lifestyle to get yourself back on track.
If you need advice on complimenting your treatment with the right diet, why not purchase the PrivateDoc SIRTfood dietary guide.
Find out more here:
Continue with your consultation
---
4. Have you been on medication long enough?
Advice from the doctors who prescribe our weight loss drugs is always to allow 12 weeks of treatment before giving up on results, this is because the manufacturers of the drugs in clinical trials found that those using the medication for longer achieved far greater results and it can take some time for your body to adjust to treatment.
At PrivateDoc we prescribe Mysimba to help you manage your weight alongside a reduced calorie diet and physical exercise. In order for the medication to be seen as working we aim to see a minimum of 5% weight loss after 16 weeks of use.
5. Help! I'm not seeing results on Mysimba, should I give up?
There have been 4 main studies on the effect of Mysimba on body weight. These studies involved around 4,500 obese or overweight patients & involved comparing Mysimba weight loss results to a placebo.
As we understand weight loss is not down to medication alone, all patients involved in the trial were given counselling and advice on diet and exercise.The measure of effectiveness was the percentage reduction in body weight over 28 or 56 weeks of treatment, and the proportion of patients achieved at least a 5% weight reduction (or at least a 10% reduction in weight at 56 weeks). The results were analysed using various methods to take into consideration the number of patients who did not complete the studies in full.
In three of the studies, the average weight loss in patients treated with Mysimba was around 3.7 to 5.7%, compared with 1.3 to 1.9% with placebo; the proportion of Mysimba-treated patients who achieved 5% weight loss ranged from 28 to 42% compared with 12 to 14% with placebo. About 13 to 22% of those taking Mysimba achieved at least a 10% reduction in weight, while 5 to 6% of placebo-treated patients did so.
In the other study, in which patient counselling was also more intensive, the overall weight loss was greater over the study period: 8.1% with Mysimba and 4.9% with placebo. 46% and 30% of patients given Mysimba achieved 5 and 10% weight reductions respectively, compared with 34% and 17% respectively with placebo.
The degree of improvement with Mysimba over placebo was similar using different methods of analysis, although the benefits were smallest with the most conservative methods that assumed patients who did not complete the study would not have seen any improvement. The treatment effect was more marked in patients who completed 56 weeks of treatment, or who had lost at least 5% of their original body weight by 4 months.
As you can see, the best results were evident from treatment over the course of a year. There are many factors which contribute to weight loss, such as stress, sleep, diet and exercise, in addition to the medication itself. With weight loss it's important to not focus on quick fixes but lasting lifestyle changes.
PrivateDoc are here to help.
How it works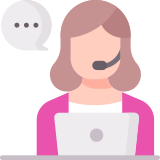 02.
Get personalised care
We'll provide you with a tailored treatment plan from a UK registered doctor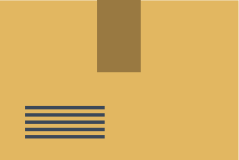 03.
Get next day delivery
Receive genuine medication shipped discreetly to your door
Did you know?
Over 40% of the population has tried to lose weight at some point in the last 5 years – so you're certainly not alone