The importance of ongoing consultations in your weight loss journey
Maintaining a healthy weight can be a challenge and over months and years weight gain can slowly creep up on you, affecting your health and wellbeing. With close to 40% of adults being overweight in the UK this is a growing heath problem that can lead to obesity, which in turn increases the risk of some chronic diseases. According to data from the National Health Survey for England conducted in 2019, 28.0% of adults in England were classified as obese.
The majority of people who are overweight are aware that they need to lose weight, but it can feel overwhelming and an uphill struggle, particularly if past attempts to lose weight have failed.
Expert support can really make a big difference to your chances of success when losing weight and it is important to set realistic goals to ensure that you do not become demoralised. There isn't a one size fits all answer to weight loss and its important to consider various approaches and support to help different patients in different ways. In this article, Dr Alex Phelan MBBS MRCGP- GP, Medical Director at PrivateDoc, discusses the importance of the right support when on a weight loss journey and how PrivateDoc's service can support patients who want to lose weight.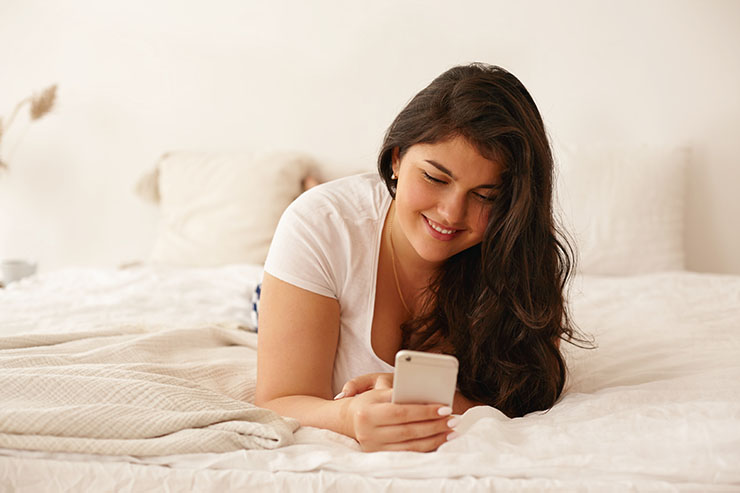 Why is weight loss such a hot topic?
Weight loss is always a hot topic in the media. Sometimes it may seem that you are unable to escape the headlines sharing celebrity weight loss successes and the game changing new treatments that help shed the pounds.
Clinically proven weight loss products have been available for many years. Despite newer treatments being available, the science of weight loss remains largely unchanged. To lose weight you must burn more calories than you consume. As you enter a lower calorie diet, or a calorie deficit, your body will begin to use your excess stored body fat and over sufficient time, and paired with moderate exercise, you will begin to lose weight.
Weight loss success stories always seem to happen overnight, but in reality, they gloss over the time, energy and determination needed for successful weight loss. Weight loss medications aim to provide support to patients that need extra help in making the necessary adjustments to their lifestyle. When used in conjunction with changes to diet and lifestyle, they have been proven to be effective aids of support in weight loss.
What is a weight loss consultation at PrivateDoc?
At PrivateDoc we take a holistic approach to weight loss and and weight management, as we have designed a service that ensures that all patients who are prescribed weight loss medication by our GMC registered doctors, are receiving the safest and most ethical treatment option for their needs.
Our services cater for patients that are classed as clinically obese and have struggled to lose weight with exercise and diet alone in the past. The process starts with an online consultation that builds an electronic medical record for our patients, building a record of their general health, medical history and past weight loss attempts.
Patients should expect to start this process online by completing a number of questions about your health and this may lead to further questions from one of our doctors, or even a face-to-face video consultation in some circumstances. Patients are encouraged to provide as much information as possible about any ongoing health conditions or existing prescription or over the counter medications that they are taking, including dosages.
At PrivateDoc, we operate a consultation first model of care where patients are able to jointly consider treatment options with a GP and receive a prescription where it is appropriate.
When considering weight loss medications, at PrivateDoc we recommend seeking treatment from doctors who have clinical experience of prescribing weight loss medications and managing weight related health issues. We also recommend that our patients provide us with their regular NHS GP's details, to be held securely in your PrivateDoc electronic medical record.
If we provide a prescription medication to aid weight loss, you will be provided with a twelve week weight loss target. In most cases, this is around 5% of your starting body weight. Not only does this set a short-term target to aim for, it also helps to assess the effectiveness of the prescribed treatment. Therefore, it is important to set yourself up to succeed with the medication by making realistic and incremental changes to your lifestyle, starting first with diet.
Patients should expect to submit a consultation each time they require a repeat prescription. These repeat consultations are an important part of the care process and they allow clinicians to keep a close eye on a patient's ongoing progress, which is essential for safety and effectiveness of treatment.
How does PrivateDoc support its patients throughout their weight loss journey?
At PrivateDoc our care continues after a patient is prescribed medication and our care is available throughout the treatment course. When you are first prescribed your treatment, you'll receive an email within the first seven days asking you to complete a new medicine review. This is to confirm that our patients are happy and comfortable with their treatment and to ensure that any questions our patients may have may are answered. Once you commence your treatment you are offered a follow up consultation after 14 days to ensure that you are adjusting to the weight loss medication well and to check that there are no side effects. All of our patients will receive personalised feedback from our clinical team.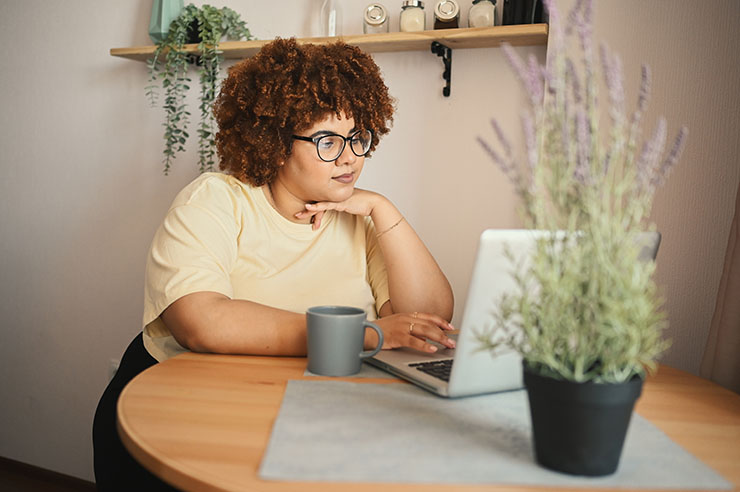 If at any time you have any questions at all, the team at PrivateDoc is always available to provide ongoing support and patients are encouraged to contact us if they have any concerns with their treatment.
Why is aftercare so important for patients taking weight loss medication?
All medications have the potential to cause side effects. Weight loss medications such as Saxenda, Wegovy and Mysimba all have the risk of side effects. In most cases these are mild and short lived, but rarely treatment may need to be stopped altogether. It is for this reason that aftercare is so important and this is where PrivateDoc's aftercare really stands out.
Our experience of prescribing these medications means that we understand the symptoms that patients may experience with side effects and when coupled with our follow up service we are well equipped to manage side effects and advise patients accordingly. We know that some patients completely give up on medicated weight loss treatments when side effects are not well managed, however, with our support we are able to advise patients and support them through the initial period of adjustment to the medication where they may have given up on their own.
How does the PrivateDoc weight loss treatment plan help patients throughout their weight loss journey?
Another dimension to the weight loss service at PrivateDoc is our weight loss treatment plan. This is available to all weight loss patients either via the PrivateDoc App or through the patient's account. The purpose of our weight loss treatment plan is to provide a hub of support for taking the prescribed medication and keeping a patient on track with dosage and weight monitoring.
The app is free for all patients and the weight loss treatment plan is activated when treatment is prescribed. Patients are set their initial twelve week target and this is shown in the app, accompanied by a weight loss tracking chart.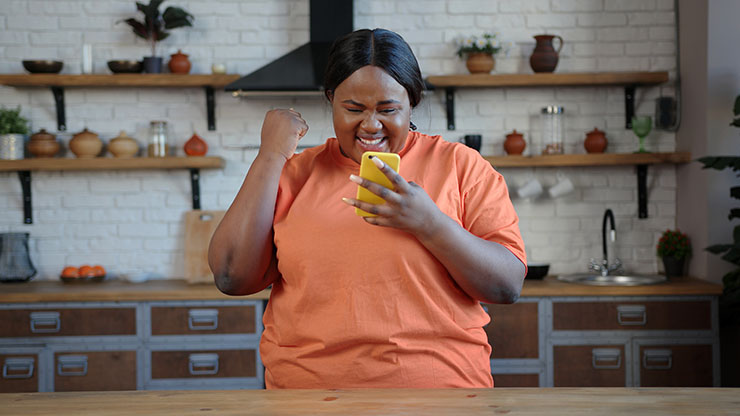 The PrivateDoc Treatment plan keeps patients on track with their dosage schedule for medications where dosage is titrated up over time.
The treatment plan acts as a helpful timeline for treatment and enables patients to access review and follow up functionality all from one place.
What are the benefits of staying with the same provider when using weight loss treatments?
When patients chose to use PrivateDoc to receive weight loss support it is important that they stick with us throughout their use of the medication to ensure that they receive the best continuity of care.
The benefit to the patient of staying with PrivateDoc is that they have the same doctor and team to support their weight loss journey and all of their medical history and notes are in one place. Moving between clinics to continue treatment is not advised because a new clinician will not have access to the initial consultation or follow up notes that would otherwise be available to our team and it is for this reason that we actively encourage patients to stay with PrivateDoc throughout their treatment. We consider this to be best practice for ongoing care.
When in treatment with PrivateDoc you have the following benefits:
Personalised weight loss treatment plan
Dosage support tool to keep you on track
Follow up care, initiated by PrivateDoc
Easy access to our clinical team via the PrivateDoc app
Fitbit integration to track weight and activity
Additional support, diet guides and personalised accountability coaching
There is no limit to the length of time you can continue to use the PrivateDoc app for tracking your weight loss or use the many resources we have made available in the app to support you. Support is constantly available whilst you are using prescribe treatments from PrivateDoc.
What can patients do to ensure weight loss success?
Losing weight isn't easy and it's not a quick process. The most important thing you can do when you embark upon a weight loss journey is start with the right mindset. Knowing that weight creeps on over time, it makes sense that we should lose weight in the same slow steady process.
In general, a gradual and sustainable approach to weight loss is considered more beneficial for long-term success and overall health. The rate of weight loss can vary, but a commonly recommended guideline is to aim for a weight loss of 0.5 to 1 kilogram (1 to 2 pounds) per week.
Losing weight at this moderate pace allows the body to adjust to the changes and minimizes the risk of negative health effects. It also helps ensure that weight loss predominantly comes from fat stores rather than muscle mass. Rapid weight loss, on the other hand, is often associated with a higher risk of muscle loss, nutrient deficiencies, gallstones, and other health complications.
Knowing that weight loss should be slow and steady patients can set themselves up for success by making small incremental changes each week. The most obvious thing to start with is diet, improve the quality of food choices and slowly reduce calorie intake. Calorie requirements vary from person to person, but aiming for a daily deficit of 500 calories would be a good starting point for most patients. Moving more helps to burn more calories, so incremental increases to exercise also has powerful results.
So in simple terms, diets do not mean starvation and exercise doesn't mean killer gym sessions or marathons on the treadmill.
Losing weight is a habit, and its supported by the healthy habits of eating well and getting exercise. Making new habits stick is difficult, this is why we should try to change one thing at a time, adjust, review and reflect.
Many patients try to change too many things on day 1 of their weight loss journey and this creates a lack of control and makes them more likely to feel like they have failed and give up before they have even begun.
Weight loss medications are clinically proven to assist with lifestyle changes to aid weight loss, helping patients feel fuller for longer or control cravings and when coupled with diet and exercise we can see some incredible life changing results.
I think it's great I've tried every diet over the years and it is this has really worked. I weighed 21 stone and 10Ibs in August and now weigh 15 stone, I'm really happy.
---
Conclusion
If you would like to find out more information about weight loss treatments or to discuss your weight loss journey, book an online consultation with one of our GMC registered doctors today. PrivateDoc offers safe and convenient treatment plans for a number of lifestyle conditions. So why not join PrivateDoc today and be part of an online group of thousands of patients that have chosen our medical professionals to look after their health from the comfort of their own home.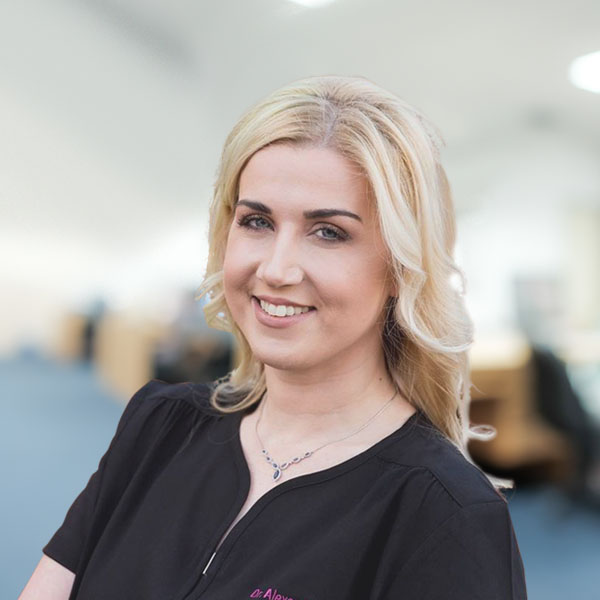 Dr. Alex graduated from Newcastle University Medical School in 2008 and completed her training across a wide range of specialties as a junior doctor. She obtained her MRCGP in 2014 and has worked in both the NHS and private practice since then.
An experienced digital GP, she has worked with leading providers of online healthcare since 2014 and is the Medical Director at PrivateDoc. Dr. Alex has also worked with a number of national print and online media outlets, including The Independent newspaper, the Trinity Mirror Group, as well as local satellite television channels. Dr. Alex is a member of the Royal College of General Practitioners and the Independent Doctors Federation and has a specialist interest in weight management.
She continues to work as both an NHS and private doctor, and when she is not working, she is an avid DIYer and loves travelling.
Let's take care of it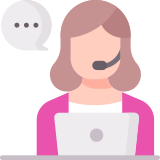 02.
Get personalised care
We'll provide you with a tailored treatment plan from a UK registered doctor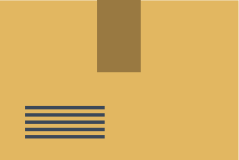 03.
Get next day delivery
Receive genuine medication shipped discreetly to your door
Did you know?
Over 40% of the population has tried to lose weight at some point in the last 5 years – so you're certainly not alone