New weight loss drugs for 2022
If you have had a close eye on the media in the UK, and globally, you may have noticed that a number of new weight loss drugs have been announced and are eagerly awaited in the weight loss treatment space.
Since it's approval, it has become the first weight loss drug to be approved for treatment of chronic weight management since 2014. The FDA will be using higher form of Wegovy's diabetes medication, Semaglutide as a form of weight-loss medication in patients with obesity.
Wegovy from Novo Nordisk
Novo Nordisk is a Danish pharmaceutical company, headquartered in Denmark with significant expertise on products specifically for diabetes care and HRT.
Novo Nordisk are the manufacturer of the daily injection Saxenda, used to treat obesity in adults which has been proven to be a very effective weight loss aid for patients with starting BMI of 30 or more.
In 2021 Novo Nordisk announced the launch of Wegovy in the US, a weekly injection to assist with weight loss for patients with a starting BMI of 30 or more. Wegovy has been proven to be a game changer for obesity management in the US market with the uptake exceeding projections and delaying the launch in other markets around the world. As of June 2022 no firm date has been announced for Wegovy's launch in the UK, but it is anticipated in Q1 of 2023.
Novo Nordisk's Saxenda and Wegovy are different drugs with Saxenda being Liraglutide, a daily injection for weight loss. Wegovy is the brand name for the drug Semaglutide and this is a weekly injection used to help with weight loss.
Whilst Saxenda and Wegovy are different drugs they both work to help patients with food intake by simulating the appetite hormone GLP-1 and regulating appetite. They are both presented as a scaled dosage over a period of weeks, where dosage is titrated (adjusted) until the maximum dosage is reached so the patient experiences the maximum benefit without adverse effects.
For most patients the appeal of Wegovy is the once per week injection rather than Saxenda's once daily injection. With Wegovy the dosage titration is done using distinctly different devices and can not be adjusted so easily as the single Saxenda pen. This means that patients must be able to tolerate the higher Wegovy dose to use the medication in the device and they can't adjust the dosage back again as they can using the Saxenda pen.
Tirzepatide from Eil Lilly
Tirzepatide has recently hit the headlines in the UK due to the Food and Drug Administration's (FDA) approval of the drug to treat type 2 diabetes in the US. Whilst Tirzepatide is only available for type 2 diabetes and only sanctioned for use in the United States, this does show some promise for use in the UK in the future. As of June 2022 we do not know what the plans are for Tirzepatide in the UK market and it is not licensed with the MHRA.
Tirzepatide is available as a weekly injection under the brand name of Mounjaro in the US for the treatment of type 2 diabetes . Mounjaro(Tirzepatide) comes in three different doses which are 5mg, 10mg and 15mg, with a patient's dose adjusted as tolerated to meet blood sugar goals.
The clinical trials of Eli Lilly's Tirzepatide have exceeded the results achieved in trials of Novo Nordisk's Wegovy but caution should be taken when drawing comparisons between trials of different drugs amongst different cohorts of trials patients. It is important to note that all patients respond differently to different treatments and that results will be different between patients.
Unlicensed treatments
At PrivateDoc we often receive enquires about the use of unlicensed products for weight loss. An unlicensed product is one that is used outside of the terms of the UK license for the product or the product has no license for use in the UK.
As a leading online clinic PrivateDoc will only prescribe licensed medicines in accordance with the terms of their licence in the UK.
PrivateDoc may provide a license product to support weight loss on the basis of an assessment of an individual patient and the prescribing doctor decides it its appropriate to supply the medicine to meet the specific needs of the patient. In this instance an off license prescription will be made, but only with the consent of the patient and their understanding that the prescription is off license.
At PrivateDoc our key concern is patient safety and the ethical supply of medicines where appropriate and effective, supported by a treatment plan.
Our advice at PrivateDoc
As of June 2022 the UK has a number of licensed treatments for weight loss that are available to patients, on prescription, under the supervision of experienced GPs in managing obesity and weight loss.
At PrivateDoc we prescribe the complete range of licensed medicines where appropriate, with patients able to choose between Saxenda, Mysimba and Orlistat.
Whilst it might be tempting to wait for the new medicines coming to the UK market; the best time to lose weight and realise the health benefits is now. It is important not to rely on the results of others as indication of success for you and you should commit to weight loss medicine use only when diet and exercise has failed to deliver results on there own.
To find out more about the PrivateDoc weight loss service follow the link.
PrivateDoc weight loss service
How it works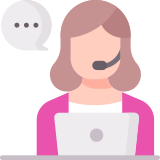 02.
Get personalised care
We'll provide you with a tailored treatment plan from a UK registered doctor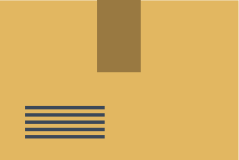 03.
Get next day delivery
Receive genuine medication shipped discreetly to your door
Did you know?
Over 40% of the population has tried to lose weight at some point in the last 5 years – so you're certainly not alone