hat are Emollients and Why Should You Use Them?
There are many reasons why the top layer of your skin can become dry, including external elements (i.e., sun and wind exposure), harsh cleansers, low humidity, or skin conditions like eczema.
Regardless of the reason for your dry skin, you may want to consider using an emollient to soothe it and help it feel better.
Emollients are not the same thing as moisturizers. Instead, they are an ingredient inside a moisturizer that fills in the gaps left behind when your skin gets dry. Emollients fill in these spaces with lipids, which are fatty substances that can help your skin become softer and smoother.
Types of Emollients
There are several types of emollients to choose from. The one that will work best for you will depend on the cause of your skin dryness as well as which part(s) of your body is affected. Make sure to use products dedicated to dry and sensitive skin, such as those from Dermalogica and QV?
Environmental factors can also affect the type of emollient you use. For example, some people use one kind of emollient during the winter and another during the summer.
Lotions
Out of the three types of emollients listed here, lotions are the least moisturizing. They're also the easiest to use because they are made up primarily of water with a little bit of oil. As a result, lotions are great for daytime use, although you might need to reapply them frequently. Also, some lotions have preservatives, which can cause adverse reactions in some people.
Creams
Creams are a popular type of emollient because they are easy to spread on your skin, thanks to their even balance of oil and water. They have enough water to spread evenly on your skin without feeling greasy. In addition, emollient creams are light and easy to apply, making them suitable for any time of day.
Ointments
Unlike lotions and creams, ointments are primarily made from oil. This makes them greasy and sometimes difficult to spread on the skin. On the flip side, ointments are thick and take a long time to absorb, so you can apply them less frequently throughout the day. People with very dry skin might find more relief with an ointment than a lotion or cream. They are also an excellent option to use at night if you prefer to use lotion or cream during the day.
How to Use Emollients
You can apply emollients as often as you need to keep your skin moisturized and healthy. The type of emollient you use will impact the reapplication frequency. For example, you might apply a lotion emollient several times a day and an oil emollient just one or two times a day.
Wear non comedogenic makeup or go barefaced
In addition, you might want to apply an emollient before doing certain activities that might irritate your skin, such as going in the sun or swimming.
The best time to apply an emollient is immediately after bathing, showering, or washing your hands, which is when your skin craves moisture. Pat your skin dry before applying the emollient.
An emollient could be your ideal solution if you have dry, rough skin. Schedule an appointment with a specialist to learn how emollients could benefit you and which type might be best for your skin.
How it works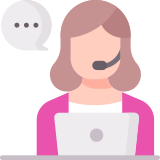 02.
Get personalised care
We'll provide you with a tailored treatment plan from a UK registered doctor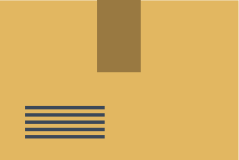 03.
Get next day delivery
Receive genuine medication shipped discreetly to your door