How to Build a Skincare Routine
Your skin is a critical part of your body. It's the barrier between your body and the elements, such as wind, sun, and pollutants.
Having a skincare routine ensures that you look and feel your best every day. It is particularly helpful for anyone with skin conditions like acne, eczema, psoriasis, or rosacea. However, even people without a diagnosed skin condition can benefit from a skincare routine.
Why is a Skincare Routine Important?
A good skincare routine will help your skin stay in prime condition, helping it look healthy and youthful.
In addition, it will prevent some skin problems, such as wrinkles and dryness.
Finally, establishing a good skincare routine will help you feel more confident when you go out and face the world.
What Does a Good Skincare Routine Look Like?
First, you'll need to get the right products. (Note: If you have certain skin conditions, you may require additional products.)
Skincare Products
Use the same brand of skincare products for consistency. For example, QV Care and Dermalogica offer bundles for sensitive skin and other skin types.
Here are the essential skincare products you need.
Cleanser
A cleanser washes away dirt and pollutants in the morning and at night. Look for a mild cleanser if you have dry skin.
Toner
Facial toner removes any traces of dirt or impurities left in your pores after using a cleanser. Exfoliating toners should only be used at night, while hydrating toners can be used in the morning and at night.
Moisturiser
Use moisturiser day and night to hydrate your skin and lock in the other layers of products. Apply one with SPF 30 or higher in the morning. You may prefer to use a thicker night cream at night, particularly if you have dry skin.
Some additional products you may want to add to your skincare routine include the following:
Microfoliant
A microfoliant provides gentle exfoliation that clears away dead skin cells to brighten skin and prevent breakouts. Because it can dry your skin, start by using this product just once a week.
Spot fader
A spot fader can reduce the appearance of acne and acne scars.
Serum
Serum can help your skin look brighter and healthier. If you have dry skin, look for hydrating serum. There are also anti-ageing and anti-pigmentation serums.
Skincare Routine Steps
Unfortunately, you can't just apply skincare products in any random order. To do their jobs properly, each skincare product needs to be applied at the right time.
A good rule to follow is to apply skincare products in the order of consistency, starting with the thinnest. So, your skincare routine might look like this:
Cleanser
Toner
Serum
Moisturiser
When to Seek Help for Your Skin
Your skin health is as important as any other aspect of health. Seek help from a specialist if you have a suspected skin condition or are concerned about your skin health.
Learn about different skin conditions, then start your consultation with a healthcare professional to learn more about what products may benefit your skin.
How it works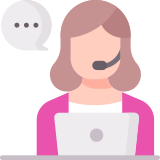 02.
Get personalised care
We'll provide you with a tailored treatment plan from a UK registered doctor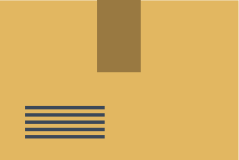 03.
Get next day delivery
Receive genuine medication shipped discreetly to your door