Who can and cannot take Oxytetracycline?
You should not take Oxytetracycline if -
Tetracyclines are designed to be taken by adults and children over the age of 12. They should never be given to anyone under the age of 12.
---
You should not take Oxytetracycline if -
You have a known sensitivity to the tetracycline group of drugs or allergic to any of the other ingredients contained in the tablets. The tablet colouring includes tartrazine (E102), which can cause allergic-type reactions including asthma. Allergy is more common in those people who are allergic to aspirin. An allergic reaction may be recognised as a rash, itching, swollen face or lips, or shortness of breath.
You have been told by your doctor that you have an intolerance to some sugars. These tablets contain lactose and sucrose.
You are suffering from a severe liver or kidney complaint or porphyria.
You are pregnant or breast-feeding (unless instructed to do so by your doctor).
You are suffering from Systemic Lupus Erythematosus (an immunological disorder affecting connective tissue and vessels of the skin, nervous system, heart, lungs, kidneys, joints and other organs).
---
Take special care with Oxytetracycline tablets and tell your doctor if: -
You suffer from myasthenia gravis, a condition characterised by muscle weakness, difficulty chewing and swallowing and slurred speech
Have reduced kidney or liver function.
---
If you are pregnant, planning to become pregnant or are breast feeding, ask your doctor or pharmacist for advice before taking oxytetracycline as this could cause harm to the baby.
For further information and contraindications please see the patient information leaflet.
Can I use Oxytetracycline if I am pregnant or breastfeeding?
Tetracyclines should be avoided in pregnancy unless unavoidable.
During pregnancy, tetracyclines can cause problems with skeletal development in the unborn foetus as well as liver toxicity in the mother.
The drug is also excreted into breast milk and therefore should be used with extreme caution in breastfeeding mothers. The potential to inhibit adequate bone development in the baby should be explained to the mother and if an alternative product is available then this should be used instead.
Let's take care of it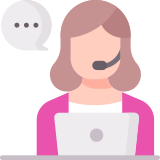 02.
Get personalised care
We'll provide you with a tailored treatment plan from a UK registered doctor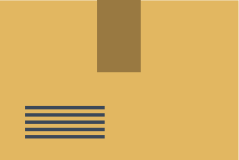 03.
Get next day delivery
Receive genuine medication shipped discreetly to your door