Does Oxytetracycline have Side Effects?
Side effects associated with Oxytetracycline
The majority of patients take oxytetracycline without any problems. However, like all medication, oxytetracycline has the potential to cause side effects.
Tell your doctor if the following side effects occur: -
gastric upsets, such as nausea or vomiting, diarrhoea and difficulty in swallowing and irritation of the oesophagus (gullet)
pseudomembranous colitis (watery diarrhoea, fever and cramps)
inflammation of the pancreas (pancreatitis, causing pain in the abdomen or back, feeling sick and fever)
If you notice increased bruising, nosebleeds, sore throats, infections, excessive tiredness, breathlessness on exertion or abnormal paleness of the skin, you should tell your doctor who may want you to have a blood test
an overgrowth of resistant organisms which may cause infection/inflammation of the mouth, tongue, intestines and vagina,
skin rashes, which involve changes to the colour and texture of the skin
Stop taking the tablets immediately and seek urgent medical advice if the following occur: -
symptoms of an allergic reaction: skin rashes which may be itchy, swelling of the face and tongue. Fever and chest pain (symptoms of inflammation of the membrane around the heart) or breathing difficulties and collapse (anaphylaxis)
symptoms of raised pressure in the skull: headache, visual problems including blurred vision, "blind" spots, double vision
sensitivity to sunlight or artificial light such as sunbed (symptoms such as tingling, burning or redness of the skin)
For further information and a full list of possible side effects please see the patient information leaflet
Can I use Oxytetracycline if I am pregnant or breastfeeding?
Tetracyclines should be avoided in pregnancy unless unavoidable.
During pregnancy, tetracyclines can cause problems with skeletal development in the unborn foetus as well as liver toxicity in the mother.
The drug is also excreted into breast milk and therefore should be used with extreme caution in breastfeeding mothers. The potential to inhibit adequate bone development in the baby should be explained to the mother and if an alternative product is available then this should be used instead.
Let's take care of it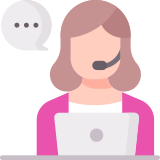 02.
Get personalised care
We'll provide you with a tailored treatment plan from a UK registered doctor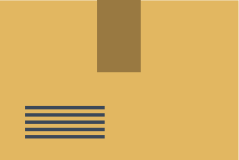 03.
Get next day delivery
Receive genuine medication shipped discreetly to your door