How much does Viagra/Sildenafil cost?
Save money by ordering the generic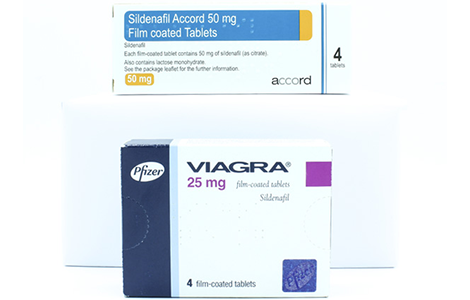 Viagra has been available in the UK as an ED treatment since 2003 and generic sildenafil since 2013. Both medicines are available in 3 different strengths; 25mg, 50mg and 100mg tablets.
* available in packs of 4, 8, 12, 16, 20, 24, 32
FREE next day shipping
We offer free and fast shipping on orders placed before 4pm, so you have your medication when you need it.
Continued support
You will have continued support from our doctor or our care team here at PrivateDoc.
Let's take care of it
Complete an online visit
Tell us about your medical history and symptoms
Get personalised care
We'll provide you with a tailored treatment plan from a UK registered doctor
Get free next day delivery
Receive genuine medication shipped discreetly to your door
Did you know?
Two and a half million men around the UK may have some sort of sexual dysfunction at any one time