Buy Estradot Patches online in the UK
Fully regulated, includes consultation
Estradot Patches are used for Hormone replacement therapy (HRT) for oestrogen deficiency symptoms in postmenopausal women.
Estradot 50, 75 and 100 only:
Prevention of osteoporosis in postmenopausal women at high risk of future fractures who are intolerant of, or contraindicated for, other medicinal products approved for the prevention of osteoporosis.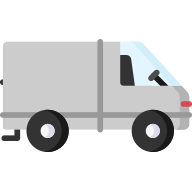 Next day shipping
We offer fast, next-day shipping on orders placed before 3pm, so you have your medication when you need it.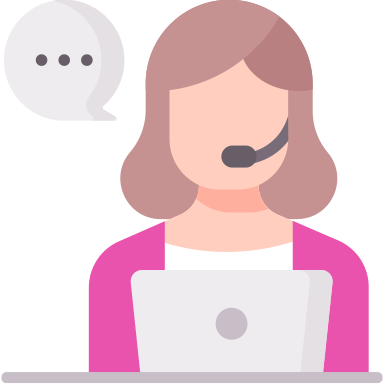 Continued support
You will have continued support from our doctor or our care team here at PrivateDoc.
How do you use Estradot patches?
Estradot is administered as continuous therapy (uninterrupted application twice weekly).
In women with an intact uterus, Estradot should be combined with a progestagen approved for addition to oestrogen treatment in a continuous sequential dosing scheme: the oestrogen is dosed continuously. The progestagen is added for at least 12 to 14 days of every 28-day cycle, in a sequential manner.
Unless there is a previous diagnosis of endometriosis, it is not recommended to add a progestagen in hysterectomised women.
In women who are not taking HRT or women transferring from a continuous combined HRT product, treatment may be started on any convenient day. In women transferring from a sequential HRT regimen, treatment should begin the day following completion of the prior regimen.
Method of administration:
The adhesive side of Estradot should be placed on a clean, dry area of the abdomen. Estradot should not be applied to the breasts.
Estradot should be replaced twice weekly. The site of application must be rotated, with an interval of at least 1 week allowed between applications to a particular site. The area selected should not be oily, damaged, or irritated. The waistline should be avoided, since tight clothing may dislodge the patch. The patch should be applied immediately after opening the sachet and removing the protective liner. The patch should be pressed firmly in place with the palm of the hand for about 10 seconds, making sure there is good contact, especially around the edges.
In the event that a patch should fall off, the same patch may be reapplied. If necessary, a new patch may be applied. In either case, the original treatment schedule should be continued. The patch may be worn during bathing.
If a woman has forgotten to apply a patch, she should apply a new patch as soon as possible. The subsequent patch should be applied according to the original treatment schedule. The interruption of treatment might increase the likelihood of irregular bleeding and spotting.
Read the Patient Information Leaflet
Can I buy Estradot Patches online in the UK?
Yes, our service is completely legal and fully regulated. PrivateDoc is registered with the Care Quality Commission (CQC). All our doctors are registered with the General Medical Council (GMC), and our pharmacists are registered with the General Pharmaceutical Council (GPhC). Prescribing of any treatment follows the National Institute for Health and Care Excellence (NICE) guidelines as well as other leading national best practice guidelines. Our service is fully compliant with all the same regulatory bodies that also look after your family GP practice and your local pharmacy.
If following your consultation, our doctors confirm that prescribing Estradot Patches for you is safe and appropriate, they will issue an electronic prescription. Your prescription is sent to our partner pharmacy, who then dispense and despatch your medication. Our pharmacy partner is registered with the GPhC and supplies only genuine licensed medication – sourced through a fully auditable supply chain.
Our pharmacy partner is registered with the Medical and Healthcare products Regulatory Agency (MHRA) to allow it to send prescriptions to you using our delivery partner. They comply with the 'Medicines, Ethics and Practice' guidelines of the Royal Pharmaceutical Society (RPS).
Is it safe to buy Estradot Patches online?
While many online retailers claim to supply genuine Estradot Patches, they may be unregulated, provided without a genuine doctor consultation and potentially very dangerous. You can rest assured, PrivateDoc is a fully registered digital health service. We have UK registered doctors that review and assess every consultation. All the medicines we supply are 100% genuine and fully regulated by the Medicines and Healthcare products Regulatory Agency (MHRA).
Let's take care of it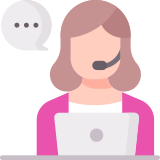 02.
Get personalised care
We'll provide you with a tailored treatment plan from a UK registered doctor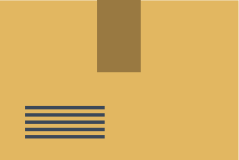 03.
Get next day delivery
Receive genuine medication shipped discreetly to your door