How much does Dalacin T cost?
Dalacin T costs from £22.95
Dalacin T Topical Solution contains the active ingredient Clindamycin Phosphate, which is an antibiotic medicine.
Clindamycin is used to treat infections with bacteria. It works by preventing bacteria from producing proteins that are essential to them. Without these proteins the bacteria cannot grow, replicate and increase in numbers. The remaining bacteria eventually die or are destroyed by the immune system. This treats the infection.
It will usually take a few weeks of treatment before your skin improves.
Packs and prices
Prescription included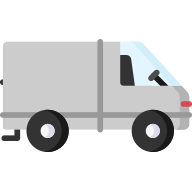 Next day shipping
We offer fast, next-day shipping on orders placed before 3pm, so you have your medication when you need it.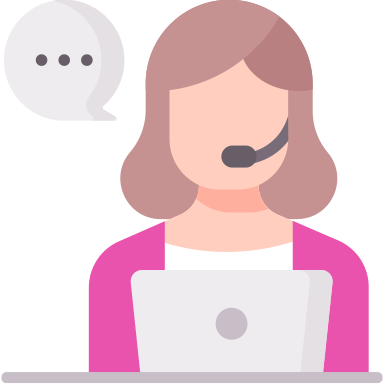 Continued support
You will have continued support from our doctor or our care team here at PrivateDoc.
How to use Dalacin T
Wash the skin with a mild cleanser and pat it dry before applying the medicine.
Dalacin T topical solution or lotion should be applied thinly to the affected areas of skin (not just the individual spots) twice a day.
The solution bottle has an automatic pad dispenser. Gently dab the pad onto your skin. The lotion bottle has a dispensing cap. Gently rub the lotion into the skin. Always replace the cap after use.
Wash your hands after applying the medicine.
Important information about Dalacin T:-
Dalacin T is for external use on the skin only and must not be taken by mouth.
Avoid getting the medicine in contact with the eyes, mouth, lips and mucous membranes such as the lining of the nose. Rinse the medicine off with warm water if you accidentally get it on these areas.
Avoid applying the medicine to broken, irritated or sunburnt skin.
Dalacin T topical solution contains alcohol, which may cause skin irritation and is flammable. Do not apply it near naked flames or while smoking.
When clindamycin is taken by mouth it can sometimes cause inflammation of the bowel (colitis). Although this is very unlikely to occur when you use the antibiotic on the skin, if you get diarrhoea either during or after using this medicine, particularly if it becomes severe or persistent, or contains blood or mucus, you should stop using this medicine and consult your doctor immediately.
Get Started
Let's take care of it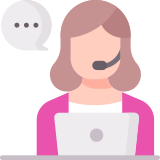 02.
Get personalised care
We'll provide you with a tailored treatment plan from a UK registered doctor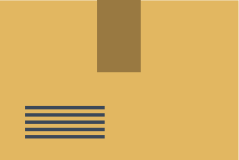 03.
Get next day delivery
Receive genuine medication shipped discreetly to your door